CCRM operates its current Good Manufacturing Practices (cGMP) facility, the Centre for Cell and Vector Production (CCVP), in partnership with the 
University Health Network 
(UHN). This facility is designed to be compliant with Health Canada, United States Food and Drug Administration (USFDA) and European Medicines Agency (EMA) for early phase materials in the cell and gene therapy markets. CCVP manufactures materials to support Phase I/II in-human clinical trials. Our cGMP facility assists with the transfer to clients' manufacturing facilities or to a contract manufacturing organization (CMO).
Services offered in CCVP
Services offered in CCVP include full manufacturing and release of cell and viral vector materials, QC testing, access to clean rooms, cell bank creation, training services, supplier management and audit support services.
CCRM's expertise in manufacturing cell and gene therapies includes the following areas:
cGMP manufacturing of master/working cell banks
cGMP manufacturing of cell and gene therapies for Phase I & II clinical trials
To learn more about CCVP, download a two-page information resource.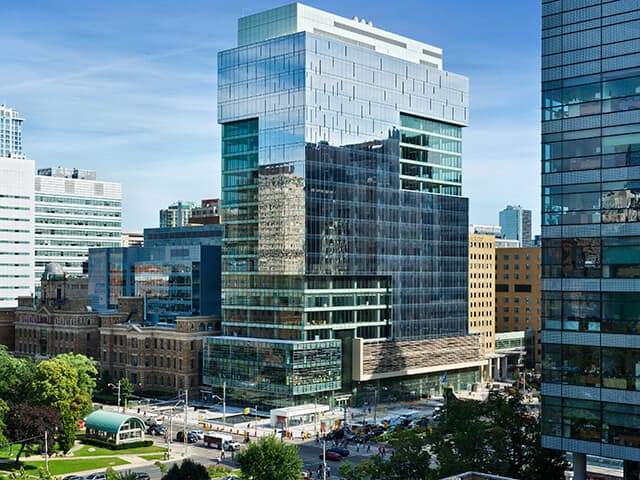 CCRM's state of-the-art facility is located in downtown Toronto within the MaRS Discovery District.