The Centre for Cell and Vector Production (CCVP):
CCVP, built in partnership with the University Health Network (UHN), is operated by CCRM. This 20,000 ft2 (1858 m2) facility is designed to be compliant with Health Canada, US FDA and EMA standards for the manufacture of cell and gene therapies. CCVP manufactures materials to support Phase I/II in-human clinical trials.
Our GMP-compliant facility assists with the transfer to other manufacturing facilities or to a contract manufacturing organization.
Equipment & Facilities:
Positive and negative pressure clean rooms for cell and viral production
Two vector production suites, each measuring 260 ft2 (24 m2)
Eight clean room suites, from 237 ft2 (22m2) to 301 ft2 (28m2)
An in-house quality control (QC) laboratory
Facilities for quality assurance (QA) activities
Cryogenic storage equipment
In-house gamma cell irradiator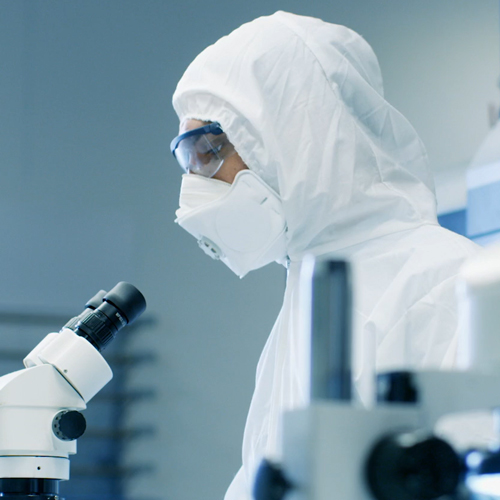 Capabilities
Highly experienced and integrated manufacturing science and technology (MSAT)/operations staff
Fit-for-purpose, phase-appropriate QA system
Collaborative partnering approach through project management methodology
QC testing to support method qualification, in-process testing, lot release, stability and comparability studies
Multiple software platforms including electronic batch records and material management system
Virtual audit program supported by our compliance team
Regulatory support for manufacturing under GMP conditions and CMC activities
The Centre for Advanced Therapeutic Cell Technologies (CATCT):
In partnership with the Federal Economic Development Agency for Southern Ontario (FedDev Ontario), CCRM and Cytiva established the Centre for Advanced Therapeutic Cell Technologies (CATCT). At 10,000 ft2 (930m2), CATCT is based on a modular design that includes a large, fully flexible process hall enabling us to adopt and evolve advanced biologics manufacturing workflows and practices.
Our research and development team has broad experience in regenerative medicine and particular strength in cell and gene therapy. We offer comprehensive solutions that support the industrialization of emerging therapies.
The CATCT team employs a collaborative and iterative approach to identifying client needs and developing solutions tailored to those needs. Customers retain rights to their intellectual property and receive full technology transfer of the processes and assays we develop.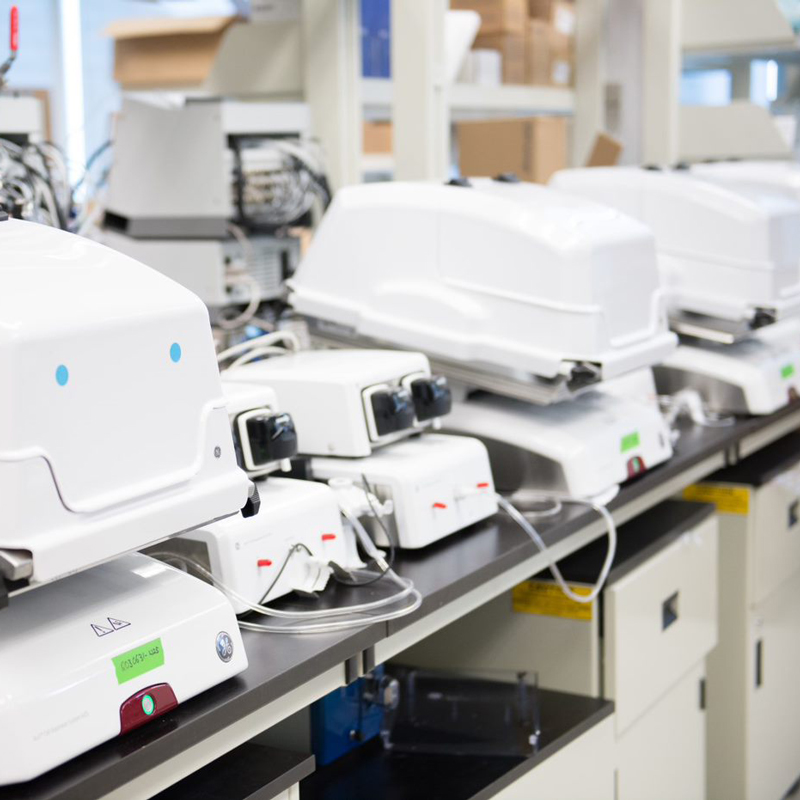 Equipment & Facilities:
Small-scale and large-scale liquid handling robots
A range of process-controlled bioreactor scales from 15 mL to 50 L
Stirred tank and rocking bed bioreactors
Small-scale suite of 24 bioreactors at 15 mL and twenty-four 250 mL to enable rapid Design of Experiment (DoE)
Comprehensive suite of analytics equipment
Closed cell processing equipment
Downstream processing equipment
Controlled rate liquid nitrogen-free freezers
Capabilities
Scale-up of pluripotent stem cell (PSC) culture
Automated, closed, integrated, T-cell and natural killer (NK) process development and manufacturing scale-up (e.g., CAR-T, CAR-NK)
Viral vector (lentivirus, AAV, other) upstream and downstream process development and optimization for manufacturing
Analytical development including high-throughput screening assays, QC testing and ICH stability studies
Custom and high-throughput media development
Hematopoietic stem cell isolation and processing
Cryopreservation strategies