CCRM launches and scales companies at the interface between academia and industry. If you have manufacturing challenges, contact us to access our significant resources and extensive network.
If you need process development and analytics, and/or pre-clinical to commercial GMP-compliant manufacturing services, please click here to visit our CDMO subsidiary OmniaBio.
Check out our amazing facility from the comfort of your desk
To learn more about our facilities, take a tour of our:
and
We understand that you're in a race to get to the clinic.
Contact us today to discuss how we can help you cross the finish line.
Our customer-centric approach to manufacturing cell and gene therapies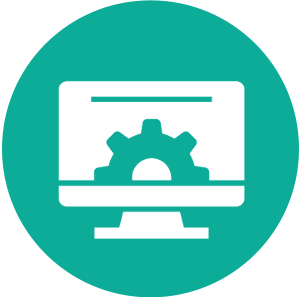 ASSESS
Our technical experts listen to your specific needs and design a comprehensive development and manufacturing plan.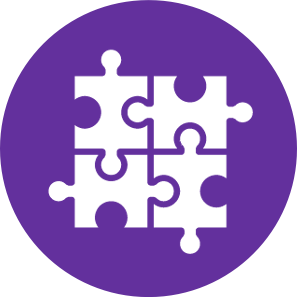 COLLABORATE
CCRM is an extension of your team, working with you to identify the process pain points, tools and technologies for your program.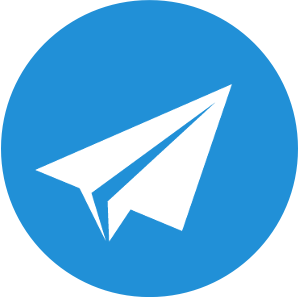 EXECUTE
Our team has a strong track record of tackling complex projects, on-time and on-budget. We are staffed by 220+ employees who have helped to support three IND filings since 2019, with more to come.
Here's what our customers say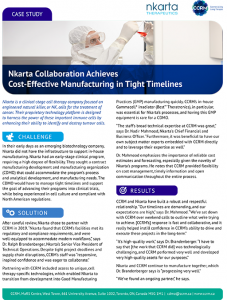 Nkarta Collaboration Achieves Cost-Effective Manufacturing in Tight Timelines
Find out more about why Nkarta chose CCRM as its partner for clinical-phase manufacturing of a natural killer cell product.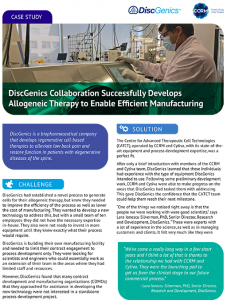 DiscGenics Collaboration Successfully Develops Allogeneic Therapy to Enable Efficient Manufacturing
Learn about how DiscGenics worked with CCRM to establish a novel process.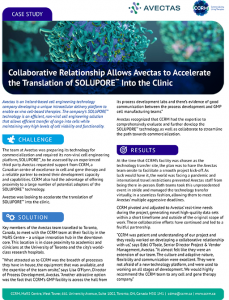 Collaborative Relationship Allows Avectas to Accelerate the Translation of SOLUPORE™ Into the Clinic
Learn how Avectas, a cell engineering technology company, worked with CCRM to develop a unique intracellular delivery platform to enable ex vivo cell-based therapies.
Read our latest blog posts