We are a diverse, specialized team that shares a common vision to accelerate the commercialization of cell and gene therapies globally. If innovation, impact and meaningful work align with your career goals, we invite you to review our current opportunities.
OmniaBio, a subsidiary of CCRM, is also hiring. You can view job opportunities here.
Internships
CCRM offers students and recent graduates the opportunity to gain valuable experience in many areas, including:
Process Development and Analytics
Reprogramming and Genetic Engineering
Technology Development
Biomanufacturing
Facilities
Supply Chain
Finance
Venture Investment
Communications and Marketing
Business Development
Information Technology
To learn more about CCRM's internship opportunities, please email talent@ccrm.ca.
OUR VALUES

PURPOSE
Committing to revolutionizing health care by solving the big problems in regenerative medicine.

COLLABORATION
Working together to make regenerative medicine Canada's industry.

ACCOUNTABILITY
Demonstrating leadership by owning our successes, failures and behaviours.

EXCELLENCE
Striving to be the best at what we do.

INTEGRITY
Living our values and doing the right thing.
Our culture
We value the work we do and are passionate about revolutionizing health care by developing new technologies, therapies and companies. Our mission is to generate sustainable health and economic benefits through global collaboration in cell and gene therapy and regenerative medicine.
CCRM is committed to an inclusive and diverse work environment.
Our employees have over 400 peer-reviewed publications and a quarter have PhDs.
Robust training, mentoring and learning opportunities are at the forefront of developing our dynamic team.
Open communication across CCRM keeps our fast-paced organization in motion. Team building exercises, volunteer activities and social events foster collegiality and friendship.
It Comes Down to the Benefits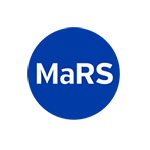 Located in MaRS Discovery District
CCRM's office and lab space are located in the MaRS Discovery District, Toronto's downtown urban innovation hub. Join a thriving community of like-minded individuals and enjoy programs offered for tenants.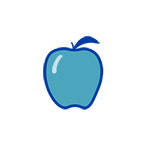 Professional Training and Development
Professional development and training opportunities, and a structured annual performance review offer opportunities for career advancement and bonuses.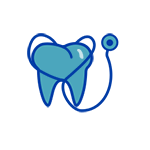 Competitive Salaries and Benefits Packages
We offer competitive salaries with complete benefits packages that include generous vacation time, dental, vision, travel insurance, group RRSP, and more.
Staff testimonials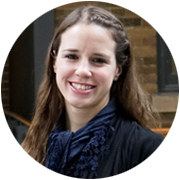 Lise Munsie, Director, Process and Analytical Development
"I started at CCRM as a Development Scientist, working on a variety of projects in the pluripotent stem cell space. I have had ample opportunities to learn new and cutting edge techniques, allowing me to prove my abilities and lead several different projects. Following completion of these projects, CCRM promoted me to a Development Manager, and has continued to invest in my success through different training opportunities in this space. The learning experience and growth at CCRM has been well aligned with my career goals."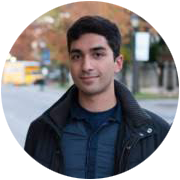 Aron Sankar, Development Intern
"Having started at CCRM while it was in the midst of rapid expansion, I was able to gain a wide array of experience while working with multidisciplinary teams on an equally diverse set of projects. The people are extremely dedicated, intelligent and welcoming and it has been an absolutely stellar experience as a co-op student from the University of Toronto's Industrial Engineering program. I have built skills and connections that will last a lifetime."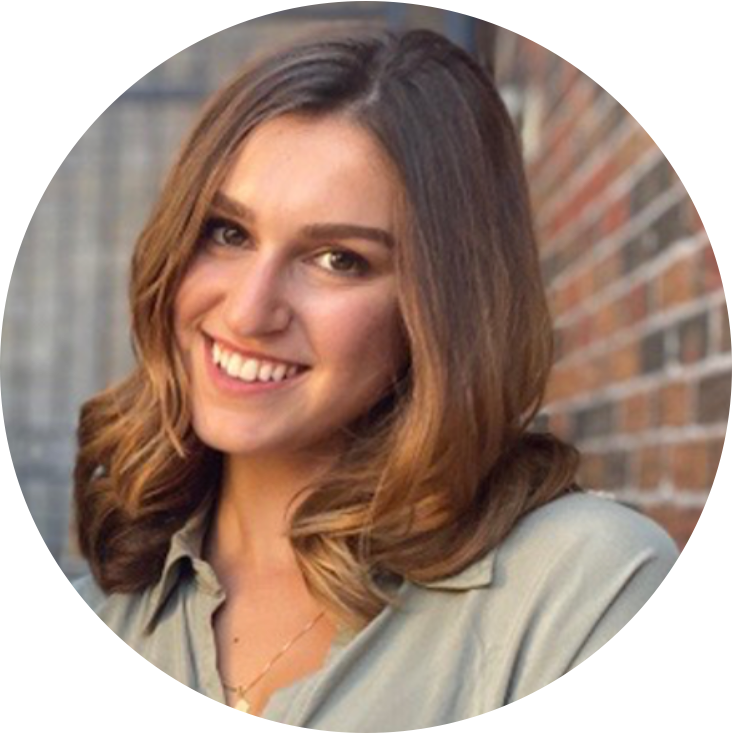 Shayna Kay, Facilities Technician Co-op
"Thank you for the endless learning opportunities and encouragement throughout my internship. I have learned and grown so much since I started and truly appreciate the opportunity to work at CCRM as an undergraduate student. The Deliver team embodies hard work and dedication in every project they take on and I am honoured to have worked alongside so many incredible people."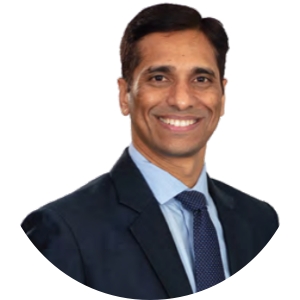 Venkatesh Ponemone, Director, Manufacturing Science and Technology & Operations, GMP Contract Manufacturing
"I joined CCRM in 2018 as Operations Manager of Good Manufacturing Practices (GMP) Manufacturing when CCRM's state-of-the-art GMP-compliant facility was transitioning to an operational phase. Its continued expansion has ensured a seamless technology transfer by reducing manufacturing risks and allowing innovation, scalability, flexibility and customization to produce consistent and reproducible batches. In this time, CCRM has provided me with a unique opportunity to lead the discovery of solutions to potential technical and manufacturing challenges in the reprogramming of pluripotent cells and patient-specific engineered T cell therapy production."
Previous
Next
Previous
Next