Commercializing Living Therapies with CCRM
Join CCRM's host, Krista Lamb, and cell and gene therapy experts to hear insider insights, information and trend forecasts for the regenerative medicine and cell and gene therapy industry. Listen and subscribe on your favourite podcast platform or check back on this page for new episodes. Reach the podcast team by emailing: podcast@ccrm.ca.
January 14, SEASON: 1, EPISODE: 2
Chaperoning innovation through the valley of death
The business of regenerative medicine and investment.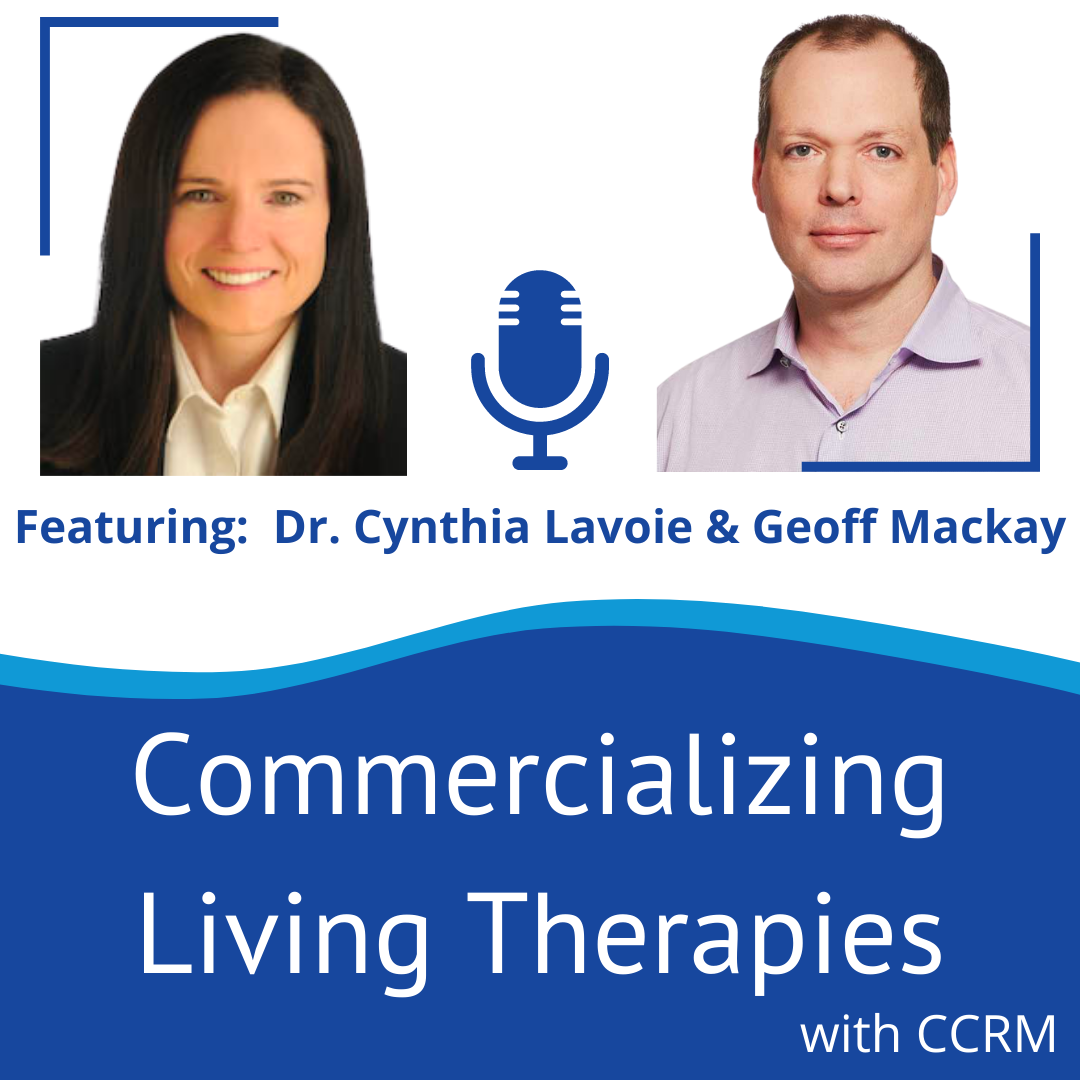 Featuring:
Dr. Cynthia Lavoie, President and Chief Investment Officer, CCRM Enterprises
Geoff MacKay, President and CEO, AVROBIO
Dr. Lavoie and Mr. MacKay share what brought them to regenerative medicine in the first place, why investors are bullish about the field, and which trends they have an eye on as they are looking to the future. Join our guests and CCRM's host, Krista Lamb, as we unpack the business of regenerative medicine to understand what investors look for and how investment can help innovations through the infamous "valley of death," where new inventions often fail en route to the clinic.
December 14, SEASON: 1, EPISODE: 1
The importance of educating the public about cell and gene therapies
How can the regenerative medicine community create broader societal awareness?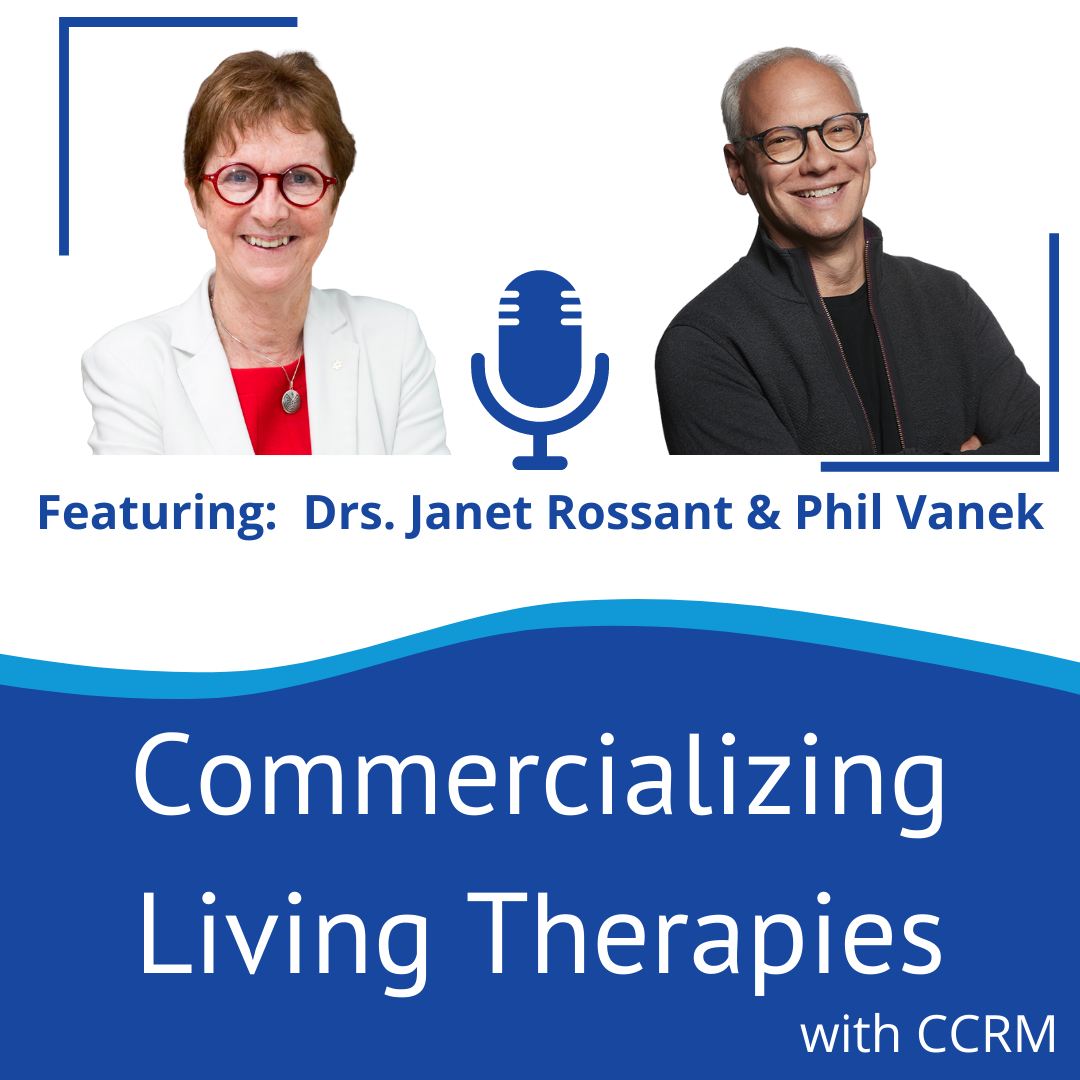 Dr. Janet Rossant, President and Scientific Director, Gairdner Foundation
Dr. Phil Vanek, Chief Technology Officer, Gamma Biosciences
Drs. Rossant and Vanek discuss public awareness of cell and gene therapies, the importance of improving it, and how confusing and misleading claims made about unapproved stem cell treatments hinder our sector's public education efforts. Join our guests and CCRM's host, Krista Lamb, to hear why regenerative medicine is at a real tipping point, both in terms of public awareness, and technologies that will transform patients' lives.