OUR MISSION
CCRM's mission is to generate sustainable health and economic benefits through global collaboration in regenerative medicine, and cell and gene therapy.
Regenerative medicine, which aims to harness the power of stem cells, biomaterials and molecules to repair, regenerate or replace diseased cells, tissues and organs, has the promise to treat, manage and perhaps cure some of the most devastating and costly diseases in the world today.
Many new and potentially life-changing regenerative medicine-based treatments never reach patients because they are not successfully moved from the laboratory to a stage where they can be used in medicine. In order to fulfill regenerative medicine's promise to treat the many diseases affecting our population, a world-renowned group of stem cell scientists and bioengineers have come together to form CCRM.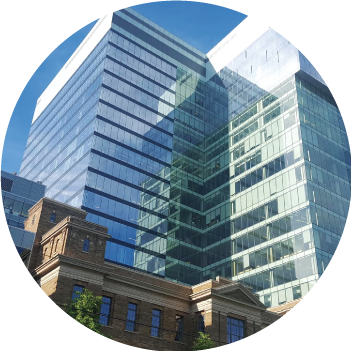 OUR VISION
To be the preferred partner for the best people, technologies, clinical trials, companies and investments in regenerative medicine. To be the premier global enabler of clinically tested, revolutionary new medical therapies and foundational technologies.
HEALTH
CCRM is taking regenerative medicine from bench to bedside by treating and potentially curing some of the most devastating and costly diseases in the world today.
ECONOMY
CCRM represents a tremendous opportunity for Canadians to lead regenerative medicine commercialization, an emerging industry with annual growth projected at 30 per cent, leading to new jobs and economic growth.
SCIENCE
CCRM's scientific members are internationally recognized regenerative medicine leaders who have a long and distinguished history of groundbreaking discoveries and scientific excellence. This expertise dates back to the seminal discoveries of Drs. James Till and Ernest McCulloch, who proved the existence of stem cells in the early 1960s.
OUR VALUES

PURPOSE
Committing to revolutionizing health care by solving the big problems in regenerative medicine.

COLLABORATION
Working together to make regenerative medicine Canada's industry.

ACCOUNTABILITY
Demonstrating leadership by owning our successes, failures and behaviours.

EXCELLENCE
Striving to be the best at what we do.

INTEGRITY
Living our values and doing the right thing.