December 14, SEASON: 1, EPISODE: 1
The importance of educating the public about cell and gene therapies
How can the regenerative medicine community create broader societal awareness?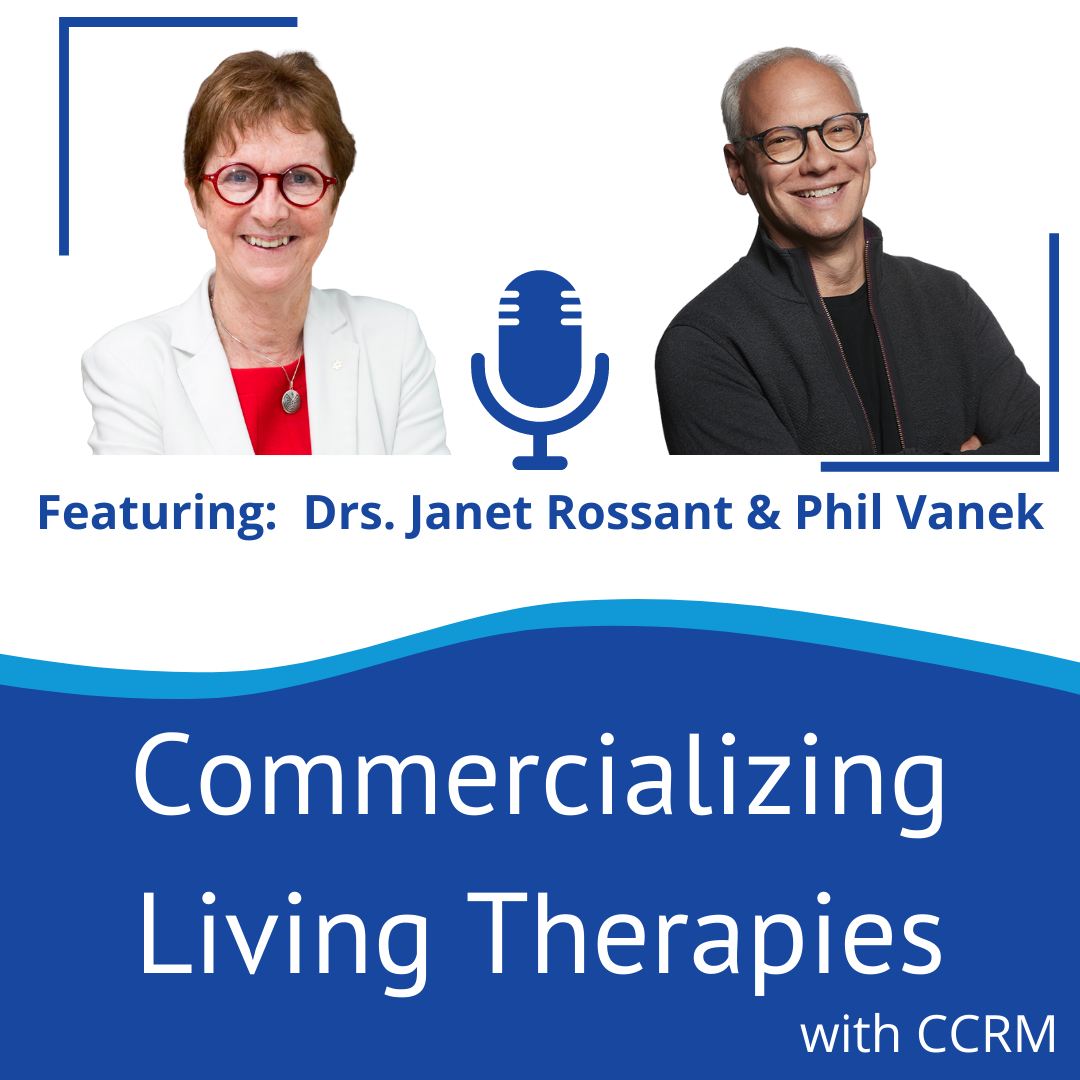 Featuring:
Dr. Janet Rossant, President and Scientific Director, Gairdner Foundation
Dr. Phil Vanek, Chief Technology Officer, Gamma Biosciences
Drs. Rossant and Vanek discuss public awareness of cell and gene therapies, the importance of improving it, and how confusing and misleading claims made about unapproved stem cell treatments hinder our sector's public education efforts. Join our guests and CCRM's host, Krista Lamb, to hear why regenerative medicine is at a real tipping point, both in terms of public awareness, and technologies that will transform patients' lives.